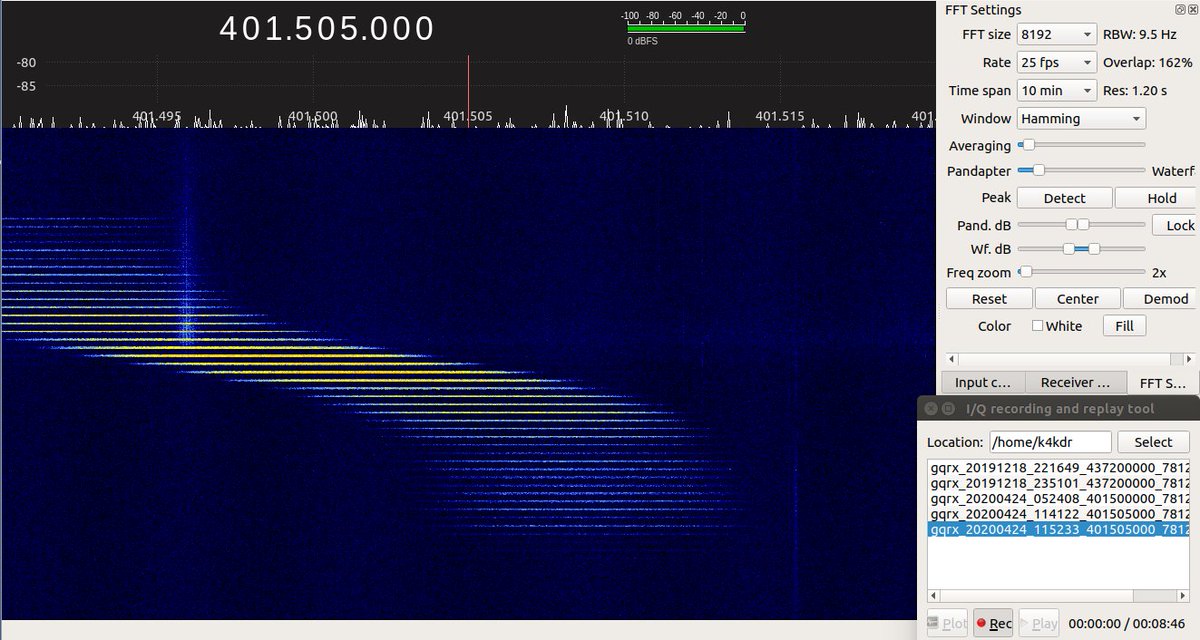 Late this afternoon Scott Chapman (K4KDR) in Virginia announced on his twitter feed
@scott23192
that he has found a downlink for the new Iranian Noor-1 military satellite.
From Scott's feed; "New Iranian milsat 'NOOR' -or- 'NOUR 01' #45529 (or object in VERY similar orbit) 401.499 MHz 9k6 FSK 1156utc USA-East. Seen last night & again on 78° pass today. Can someone please verify, or ID alternative downlink source? Packet & STRF data.
I queried Scott about is setup and he passed along the following:
"The signals were recorded in GQRX (linux) from an Airspy-R2 & converted to an IQ .wav file for easier replay & decode w/ UZ7HO_HS-Soundmodem on a Windows PC. The doppler comparison app is 'STRF' from @cgbassa https://destevez.net/2019/01/an-strf-crash-course/."
Just minutes ago spacecomm @SQ5KTM, verified Scott's intercept.
"NOOR perfect match with 45529 object's TLE and strong signal here! Some decoding also performed. I've record baseband IQ and audio to share."
According to Internet reports, this is a 6U Cubeset.
Latest TLE set for Noor-1
1 45529U 20024A   20115.81744424  .00004409  00000-0  10000-3 0  9997
2 45529  59.8115 161.0895 0007286 233.4260 240.6077 15.45014789   403