BY:
Only 8 NATO aircraft will patrol region beginning in September.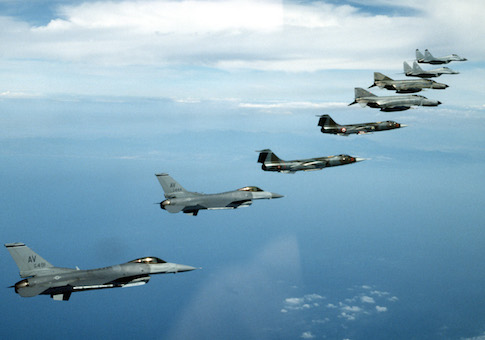 "Our military commanders assess that the posture is appropriate and adequate," stated NATO spokesperson Carmen Romero.
So far this year across Europe NATO aircraft have scrambled 250 times in response to Russian military air activity.
NATO aircraft intercepted some 150 Russian military aircraft in the Baltic in 2014.
Another NATO official stated the planned reduction in the Baltic Air Patrol Mission does not represent "a change in our signal to Russia" and claims that there has recently been a slight decrease in Russian air activity in the region, although Russian military aircraft continue to fly at a high operational tempo there as well as over other parts of Europe.
Other long-range Russian flights have been observed near the Alaskan air defense zone in April and July.
Russia's accelerated air activity, far beyond its rates of operation since the fall of the Soviet Union, has not been without cost to the Russian military. Since June, eight aircraft, including some aging TU-95 bombers, have crashed under various circumstances.
You can read the complete story at
http://freebeacon.com/national-security/nato-reducing-air-patrols-around-baltic-sea-as-russian-provocations-continue/