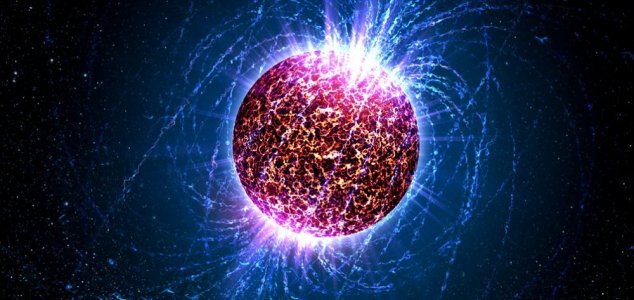 Well, dear readers don't you just love a good military mystery. I do.
As I continue to dive deeper into the world of ADSB monitoring, I also continue to undercover little Mode-S mysteries I honestly cannot explain. Earlier this week, I compiled a set of ADSB intercepts from around the world that have in the call sign field the numbers 534 followed by five additional numbers. These 534##### calls are being used by all branches of the US military services (except Coast Guard) on a wide variety of airframes both fixed-wing and rotary. Many have been seen using the infamous 000001 hex code address.
What it is not.
I can say with some confidence that these are not mission numbers. They are not unique to a particular hex code or aircraft. (see the two B-52s AE5879 60-0018 53454175 / AE587D 60-0024 53454175). They are not sequential by dates, hex code address, military contract numbers or aircraft construction number. The only thing I can not rule out for certain is if this code is the ADSB equipment serial number itself being programmed in as default call sign or ?
So there you have it ADSB fans. Another interesting mystery for all of us to ponder and watch out for. You can contact me in the usual places, publicly or privately. Intercepts courtesy of the Live Mode S Miltary monitoring community website at
https://www.live-military-mode-s.eu/
.
UPDATE: Dominic Hubert on my twitter feed suggest these are the octal numbers of the ADSB hex codes. I agree (well almost). Those pesky B-52s aren't quite playing nice. Good hex to octal conversion site at https://www.w3resource.com/convert/number/octal-to-hex.php. Thank you Dominic. At least we know what they are but a bit of mystery still swirls around this.
534 calls sorted by hex code
000001
Various
53414134
2019-03-11 16:51:05
Various
000001
Various
53414162
2019-06-20 05:18:04
Various
000001
Various
53416020
2019-10-18 14:57:22
Various
000001
Various
53417434
2019-03-27 02:42:06
Various
000001
Various
53451206
2019-11-18 20:57:17
Various
000001
Various
53454358
2019-07-03 08:39:04
Various
000001
Various
53454746
2018-07-22 22:46:06
Various
000001
Various
53454750
2018-06-22 10:27:03
Various
AE03EE
165350
53401756
2019-10-24 17:42:18
C-130T
AE046E
162173
53402156
2018-08-30 19:50:24
C-2A
AE06E4
163836
53403344
2019-05-09 18:57:07
UC-12M
AE071C
various
53403434
2019-09-23 11:12:07
F-15E
AE09BA
90-26260 53404672
2019-03-11 12:09:05
UH-60L
AE142B
------
53412053
2018-12-13 22:39:06
------
AE1431
------
53412061
2019-07-27 05:48:05
-
AE156D
02-05340 53412555
2018-08-23 18:14:25
AH-64D
AE1808
32462
53414010
2019-02-12 19:51:05
A-10C
AE18E7
78-0693
53414347
2018-12-12 19:18:05
A-10C
AE1904
79-0104
53414404
2018-10-10 00:33:05
A-10A
AE1932
79-0169
53414462
2018-05-17 17:24:13
A-10A
AE193C
79-0216
53414474
2018-04-04 18:34:23
A-10A
AE19A5
80-0270
53414645
2018-01-16 20:10:17
A-10A
AE1F1F
07-03774 53417437
2020-02-21 01:57:05
MH-47G
AE24C2
------
53422302
2018-11-07 08:51:07
-
AE4B52
161997
53445522
2019-02-07 01:42:07
CH-53E
AE4BA9
164860
53445651
2018-05-09 03:54:10
CH-53E
AE4CF2
07-08747 53446362
2020-04-15 04:30:05
CH-47F
AE52D1
------
53451321
2020-03-31 21:30:06
CH-47F
AE537E
12-20459 53451576
2019-06-14 10:15:04
UH-60M
AE5723
13-0069
53453443
2018-07-19 09:26:14
CV-22B
AE57B7
168851
53464240
2019-11-29 15:03:04
P-8A
AE57C9
169004
53464141
2020-04-14 19:48:04
P-8A
AE57CE
169009
53464027
2020-01-31 04:42:06
P-8A
AE5879
60-0018
53454175
2019-03-25 14:15:06
B-52H
AE587D
60-0024
53454175
2019-04-06 11:57:06
B-52H
AE5893
60-0058
53454223
2019-04-03 09:18:04
B-52H
AE59E6
15-08185 53454746
2018-07-23 13:38:10
CH-47F
AE5BBC
11-27305 53455674
2018-06-12 17:48:13
UH-60M
AE5C57
169325
53463766
2020-03-26 14:42:12
P-8A
AE5D2A
164771
53445133
2020-04-16 14:57:04
MH-53E
AE601D
17-20942 53460035
2018-08-23 13:34:23
HH-60M
AE6218
18-21012 53461030
2019-12-05 00:12:28
HH-60M
AE6791
various
53464141
2020-04-15 05:03:05
P-8A
534 calls sorted by the callsign field
AE03EE
165350
53401756
2019-10-24 17:42:18
C-130T
AE046E
162173
53402156
2018-08-30 19:50:24
C-2A
AE06E4
163836
53403344
2019-05-09 18:57:07
UC-12M
AE071C
various
53403434
2019-09-23 11:12:07
F-15E
AE09BA
90-26260 53404672
2019-03-11 12:09:05
UH-60L
AE142B
------
53412053
2018-12-13 22:39:06
------
AE1431
------
53412061
2019-07-27 05:48:05
-
AE156D
02-05340 53412555
2018-08-23 18:14:25
AH-64D
AE1808
32462
53414010
2019-02-12 19:51:05
A-10C
000001
Various
53414134
2019-03-11 16:51:05
Various
000001
Various
53414162
2019-06-20 05:18:04
Various
AE18E7
78-0693
53414347
2018-12-12 19:18:05
A-10C
AE1904
79-0104
53414404
2018-10-10 00:33:05
A-10A
AE1932
79-0169
53414462
2018-05-17 17:24:13
A-10A
AE193C
79-0216
53414474
2018-04-04 18:34:23
A-10A
AE19A5
80-0270
53414645
2018-01-16 20:10:17
A-10A
000001
Various
53416020
2019-10-18 14:57:22
Various
000001
Various
53417434
2019-03-27 02:42:06
Various
AE1F1F
07-03774 53417437
2020-02-21 01:57:05
MH-47G
AE24C2
------
53422302
2018-11-07 08:51:07
-
AE5D2A
164771
53445133
2020-04-16 14:57:04
MH-53E
AE4B52
161997
53445522
2019-02-07 01:42:07
CH-53E
AE4BA9
164860
53445651
2018-05-09 03:54:10
CH-53E
AE4CF2
07-08747 53446362
2020-04-15 04:30:05
CH-47F
000001
Various
53451206
2019-11-18 20:57:17
Various
AE52D1
------
53451321
2020-03-31 21:30:06
CH-47
AE537E
12-20459 53451576
2019-06-14 10:15:04
UH-60M
AE5723
13-0069
53453443
2018-07-19 09:26:14
CV-22B
AE5879
60-0018
53454175
2019-03-25 14:15:06
B-52H
AE587D
60-0024
53454175
2019-04-06 11:57:06
B-52H
AE5893
60-0058
53454223
2019-04-03 09:18:04
B-52H
000001
Various
53454358
2019-07-03 08:39:04
Various
000001
Various
53454746
2018-07-22 22:46:06
Various
AE59E6
15-08185 53454746
2018-07-23 13:38:10
CH-47F
000001
Various
53454750
2018-06-22 10:27:03
Various
AE5BBC
11-27305 53455674
2018-06-12 17:48:13
UH-60M
AE601D
17-20942 53460035
2018-08-23 13:34:23
HH-60M
AE6218
18-21012 53461030
2019-12-05 00:12:28
HH-60M
AE5C57
169325
53463766
2020-03-26 14:42:12
P-8A
AE57CE
169009
53464027
2020-01-31 04:42:06
P-8A
AE57C9
169004
53464141
2020-04-14 19:48:04
P-8A
AE6791
various
53464141
2020-04-15 05:03:05
P-8A
AE57B7
168851
53464240
2019-11-29 15:03:04
P-8A