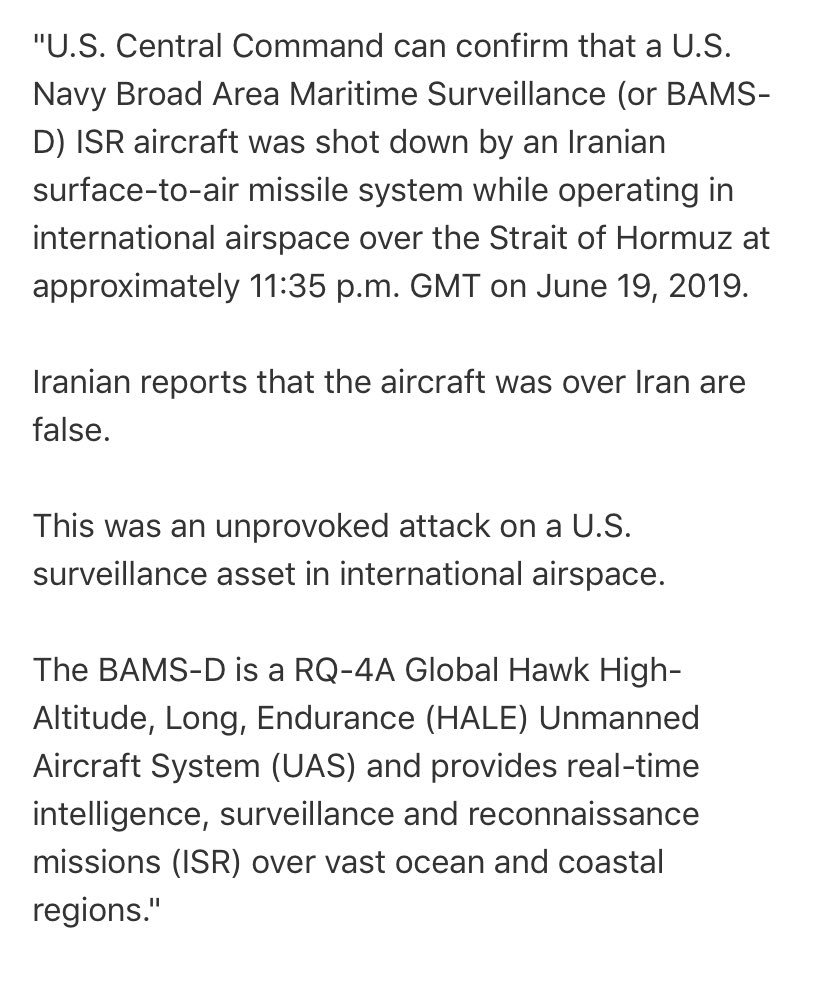 Lucas Tomlinson, the Pentagon reporter for Fox News, has confirmed what was shot down over the Straits.
US officials confirm that US RQ-4A Global Hawk drone was shot down by an Iranian surface-to-air missile this evening while operating within international airspace over the Strait of Hormuz.
There are several reports that the unmanned aircraft was a US Navy Northrop Grumman MQ-4C Triton which is an American high-altitude long-endurance unmanned aerial vehicle flown by the United States Navy as a surveillance aircraft.
Other reports indicate that the MQ-4C has not been operationally deployed and that there are none known to be in the Middle East region. Tyler Rogoway is reporting on the Wardrive website that this was a U.S. Air Force RQ-4 Global Hawk UAV that Iran shootdown.
Either way, this is a serious escalation of events in the Middle East and in the Straits of Hormuz in particular. More as we get it.
More on this story via The UK Sun at
https://www.thesun.co.uk/news/9334596/iran-shoots-down-us-spy-drone-tensions-gulf/